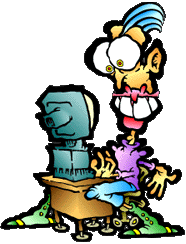 We appreciate you coming to visit us.
We have been in business since 1995 and our primary focus is to help "every day" people with everything from basic questions, virus and spyware removal, remote diagnostics, Windows\software reinstalls, new computer purchases or we will even build one for you.
I do not charge for basic e-mail questions. If I come to your house I charge $35 an hour with a one hour minimum. If I can fix remotely via TeamViewer I charge $25 an hour. If you drop off to me, the rate can even be lower depending on the problem. Please contact me if you have a specific question about my rates. One word of note, I don't do this for my paycheck, but for spending money to support my recreational habits...